President Biden told a group of world leaders that California Gov. Gavin Newsom "could have the job I'm looking for" if he wanted, amid a low approval rating and discontent within his own party.
"I want to talk about Governor Newsom. I want to thank him. He's been one hell of a governor, man," Biden said Wednesday during a welcome reception for APEC Leaders in San Francisco. "Matter of fact, he could be anything he wants. He could have the job I'm looking for."
Biden's eyebrow-raising comment was made at "the most significant event with world leaders in San Francisco in recent history," according to the APEC 2023 website for the event.
Newsom recently elevated rumors of running a "shadow campaign" amid trips to Israel amid its war with Hamas, before heading to China late last month to meet with Chinese President Xi Jinping.
LIBERAL COLUMNSITS, DEMS PILE ON BIDEN, SUGGEST DEMOCRATS EMBRACE NEW CANDIDATE AMID DISMAL POLLS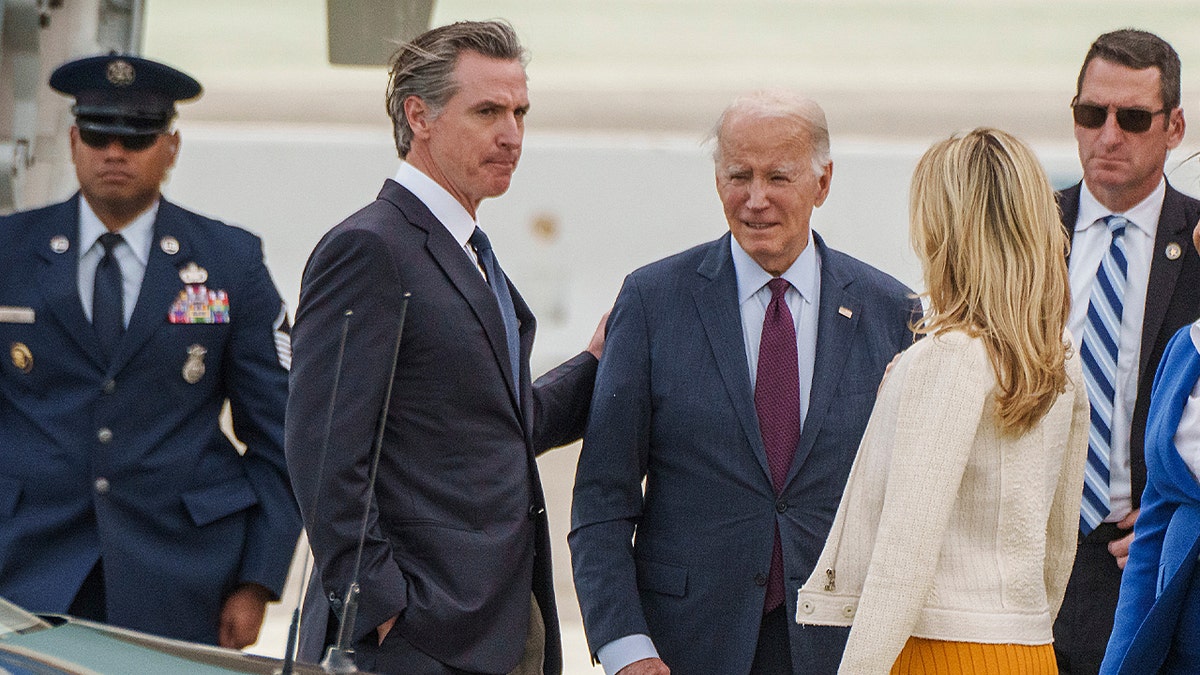 "The track record is not good for him to be gallivanting around the world doing basically a shadow campaign for president, just waiting for the moment when they finally decide to throw Biden under the bus," Rep. Doug LaMalfa, R-Calif., told Fox News Digital amid Newsom's travels.
LaMalfa added that Biden is the "starter" and Newsom is the "backup quarterback" in the 2024 race, as more Democrats vocalize their concern over the strength of a Biden nomination.
"I don't think the president should run," former Democrat Rep. Tim Ryan recently told CNN. "I don't think Trump should run; I don't think President Biden should run."
David Axelrod, a former President Obama advisor, also questioned whether a Biden nomination would be the wisest choice for the Democratic Party next cycle.
"Only @JoeBiden can make this decision," Axelrod posted on social media. "If he continues to run, he will be the nominee of the Democratic Party. What he needs to decide is whether that is wise; whether it's in HIS best interest or the country's?" 
FETTERMAN HITS NEWSOM FOR NOT HAVING 'GUTS' TO ADMIT HE'S RUNNING SHADOW CAMPAIGN AGAINST BIDEN
An anonymous former state lawmaker in Michigan suggested Biden is a "transitional president."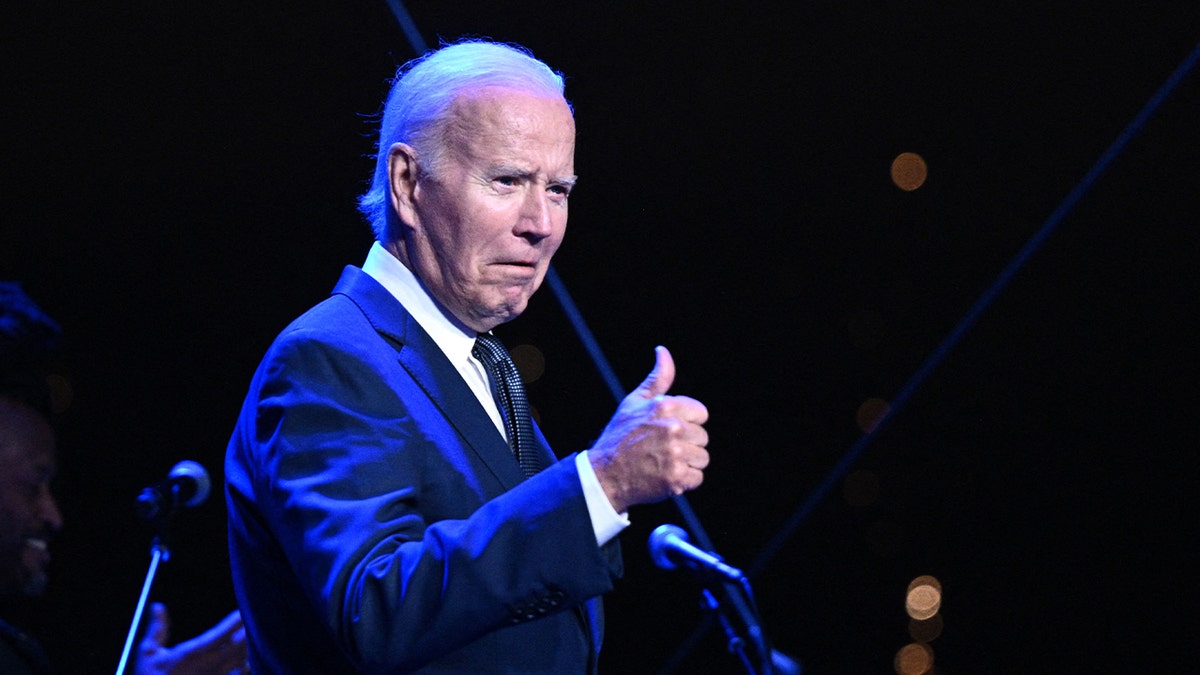 "It feels like he was the perfect person for 2020. But not for 2024," a former Democratic state lawmaker, whose name was not revealed, told The Wall Street Journal. "He's a transitional president, and you have to know when to transition, and it is now."
While some Democrats are calling for Biden to step aside, Sen. John Fetterman, D-Pa., accused Newsom of running a shadow campaign and not having the "guts to announce it."
"Let me say something that might be uncomfortable," Fetterman said at a Democratic Party dinner in Iowa. "Right now there are two additional Democrats running for Pennsylvania, excuse me, running for president right now. One, one is a congressman from Minnesota. The other one is the governor of California. They're both running for president, but only one had the guts to announce it."
Biden campaign manager Julie Chávez Rodríguez told reporters on the eve of the second Republican presidential nomination debate in September that Newsom has been a "tremendous asset to the campaign, and we're really grateful to have him as part of our national advisory board."
Newsom has said he would not run against Biden in 2024, but should the president drop out of the race, Axios predicts potential Democratic alternatives are positioning themselves to jump in the race.
"Democratic governors and senators are quietly moving to boost their national profiles and position themselves to run for president in 2028 — or in 2024, if President Biden unexpectedly drops out," Axios reported in a recent story.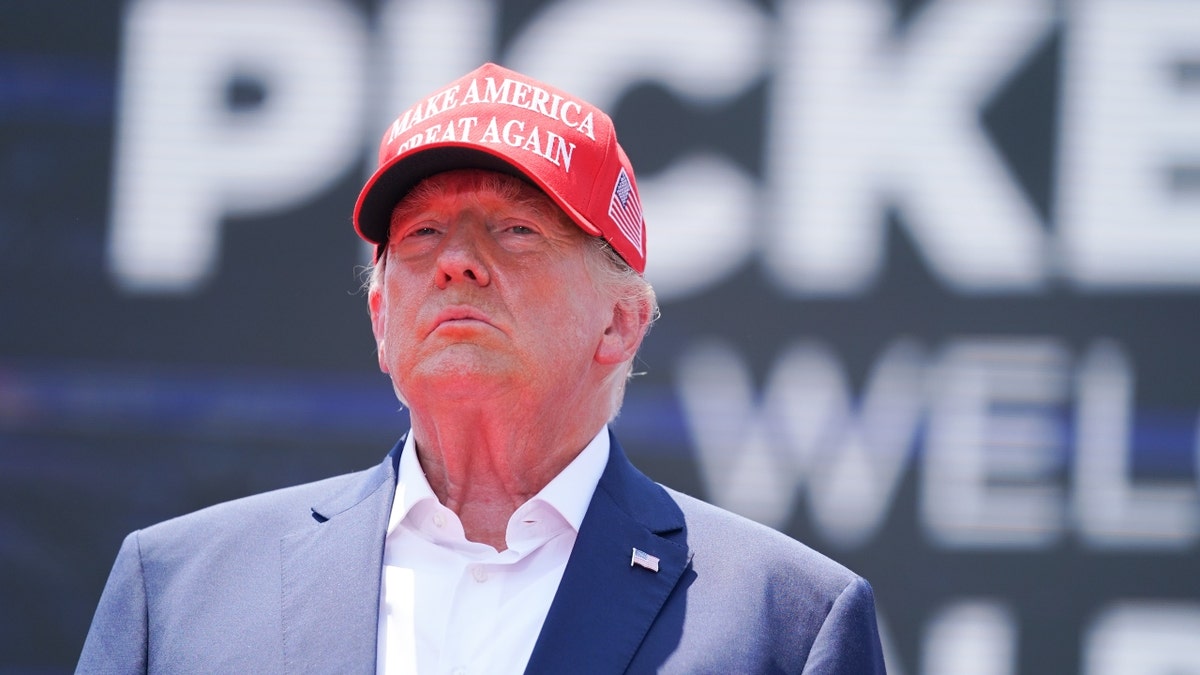 As many Democrats and strategists express concern over a 2024 Biden campaign, Fox News and Quinnipiac University surveys, both dropped Wednesday, reveal 59% of voters currently disapprove of Biden's job performance as president.
A recent CNN poll also found Biden trailing Trump by four percentage points, 49%-45%, among registered voters in a hypothetical 2024 matchup.
CLICK TO GET THE FOX NEWS APP
Democratic Rep. Dean Phillips, D-Minn., and spiritual guru Marianne Williamson are both running in the primary against Biden, who will turn 81 years old on Nov. 20 and continue making history as the oldest American president to-date.
Fox News' Nikolas Lanum and Andrew Mark Miller contributed to this report.