FIRST ON FOX: A pro-Palestinian Democrat seeking to represent Michigan in the U.S. Senate is calling for President Biden to drop out of the 2024 race for the White House, claiming his "handling of the Israel-Gaza conflict has thrown his Presidency into a tailspin."
Nasser Beydoun, who declared in April his candidacy for the Michigan Senate seat being vacated by retiring Sen. Debbie Stabenow, told Fox News Digital that Biden's incessant support for Israel amid its war with Hamas terrorists has alienated a large portion of his base.
"As a Democratic Candidate for the U.S. Senate in Michigan, given the current environment, I can not support this president as my party's nominee," Beydoun, the former chairman and executive director of the Arab American Civil Rights League, said in a statement to Fox.
Biden's willingness to support Israel's efforts inside Gaza, Beydoun insisted, has resulted in the alienation and loss of "key voting blocks" that previously supported him in the 2020 presidential election.
AOC LEADS TWO DOZEN DEMOCRATS CALLING FOR ISRAEL CEASEFIRE OVER 'VIOLATIONS AGAINST CHILDREN' IN GAZA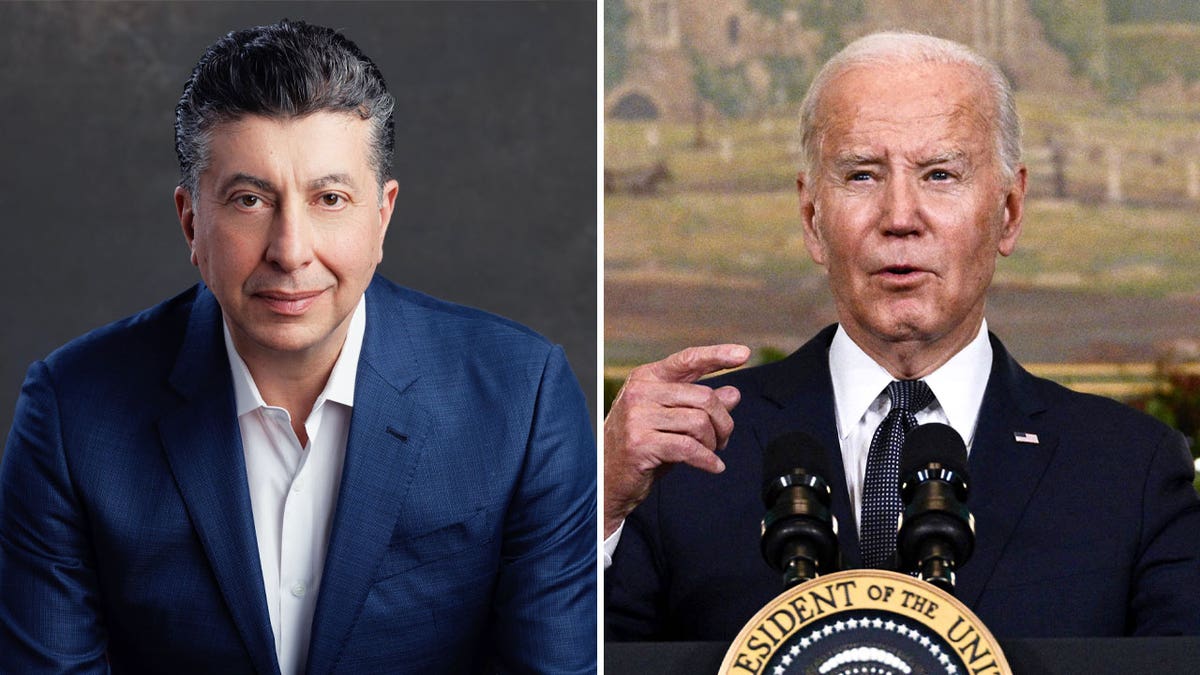 "President Biden's handling of the Israel-Gaza conflict has thrown his Presidency into a tailspin," he said. "He has alienated not just Arab Americans but Muslims, Christians, Jews, and others in a way that far surpasses our sentiments following President Trump's Muslim travel ban. These key voting blocks in swing states like mine overwhelmingly supported him in the last election and now find themselves politically homeless."
"Joe Biden has blood on his hands, and we are disgusted by his support of rampant violence in Gaza," Beydoun added.
Beydoun — who has donated thousands of dollars to Democrats in the past, including pro-Palestinian Reps. Ilhan Omar and Rashida Tlaib — insisted that "every elected official has a job to represent the needs of their community" and that "Michiganders need a voice in Washington that listens to and understands their needs."
The ongoing conflict in the Middle East, which Palestinian officials said last week had resulted in the deaths of more than 10,000 people in Gaza, has caused friction within the Democratic Party as several elected members call for a cease-fire.
Biden and other Western leaders have pushed back on calls for a cease-fire in Gaza, arguing it would only serve to benefit Hamas terrorists. Biden's administration has instead pushed for humanitarian pauses in the fighting, which Israel has agreed to.
Earlier this week, 400 government officials from 40 departments and agencies within the Biden administration signed a letter opposing the president's handling of the Israel-Hamas war and demanded a cease-fire.
BIDEN SAYS ISRAEL WILL STOP FIGHTING IN GAZA WHEN HAMAS 'NO LONGER MAINTAINS THE CAPACITY TO MURDER'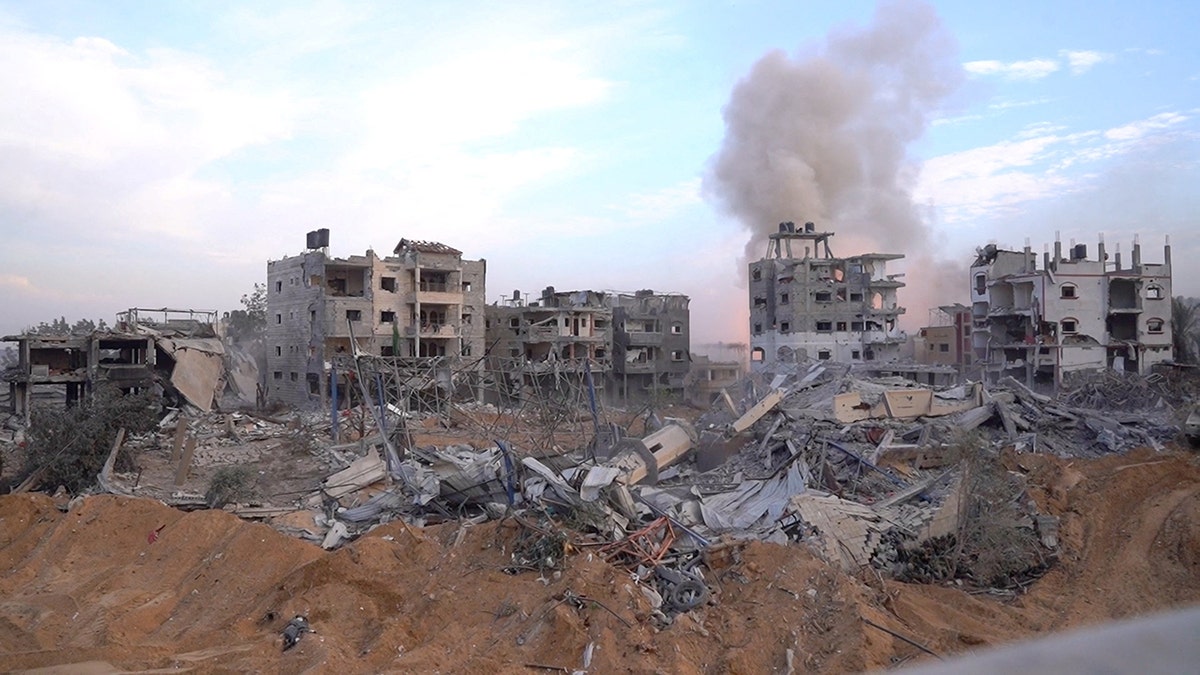 Tuesday's letter, first reported by the New York Times, includes officials from the State Department, White House, National Security Council and the Justice Department. The signatories of the letter remained anonymous to protect against professional retaliation.
"We call on President Biden to urgently demand a cease-fire; and to call for de-escalation of the current conflict by securing the immediate release of the Israeli hostages and arbitrarily detained Palestinians; the restoration of water, fuel, electricity and other basic services; and the passage of adequate humanitarian aid to the Gaza Strip," the letter reads in part.
Rep. Alexandria Ocasio-Cortez, D-N.Y., is also leading renewed calls for Biden to support a cease-fire between Israel and Hamas over the "grave violations" being committed against children in the war.
Along with 23 other progressive lawmakers, Ocasio-Cortez wrote to Biden and Secretary of State Antony Blinken on Thursday asking for details on the U.S. plan to de-escalate tension in the region.
"We write to you to express deep concern about the intensifying war in Gaza, particularly grave violations against children, and our fear that without an immediate cessation of hostilities and the establishment of a robust bilateral ceasefire, this war will lead to a further loss of civilian life and risk dragging the United States into dangerous and unwise conflict with armed groups across the Middle East," the progressive lawmakers noted in their letter.
The ongoing tension among Democrats over their support for Israel led to a protest Wednesday evening outside the headquarters of the Democratic National Committee as pro-Palestinian demonstrators grew violent while calling for an immediate cease-fire in the ongoing Israel-Hamas war.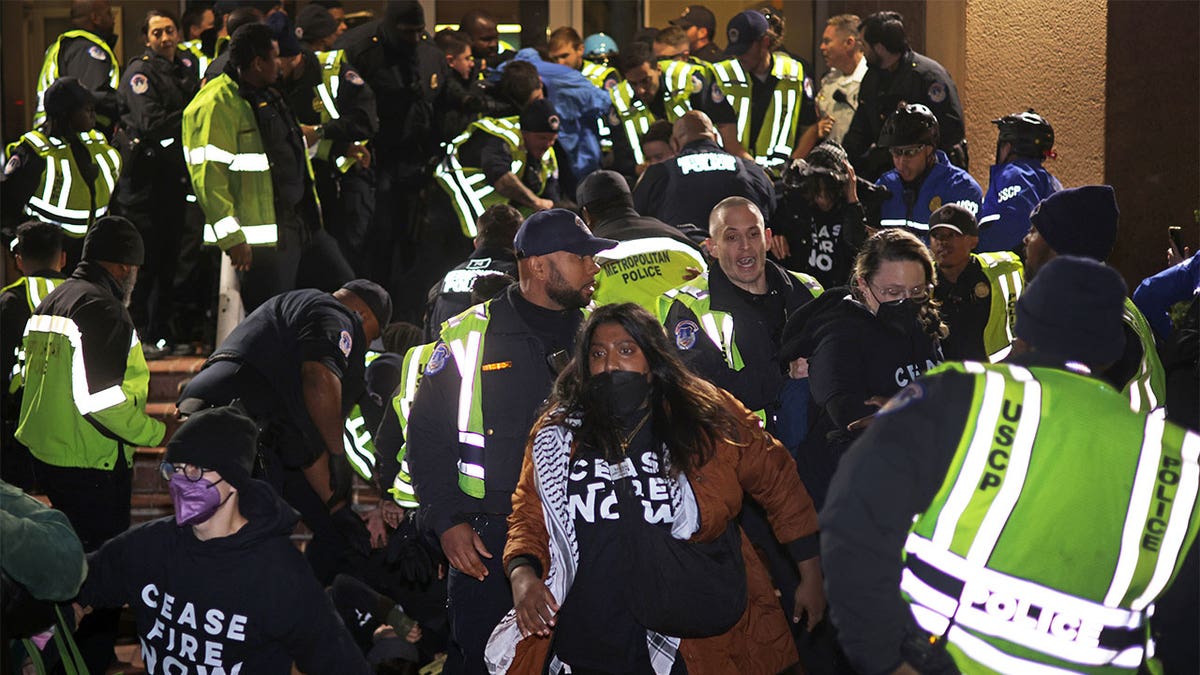 U.S. Capitol Police said about 150 people were "illegally and violently protesting" near the DNC headquarters building in the Capitol Hill neighborhood of Washington.
CLICK HERE TO GET THE FOX NEWS APP
Biden and his administration have remained steadfast in support of Israel's ongoing war against Hamas. U.S. officials have strongly condemned the Oct. 7 terror attacks on Israel, in which Hamas terrorists infiltrated the Jewish state and massacred as many as 1,200 people, taking some 240 back to Gaza as hostages.
Israel has responded by bombarding Gaza with rocket fire and a ground invasion.
Fox News' Anders Hagstrom and Elizabeth Elkind contributed to this report.