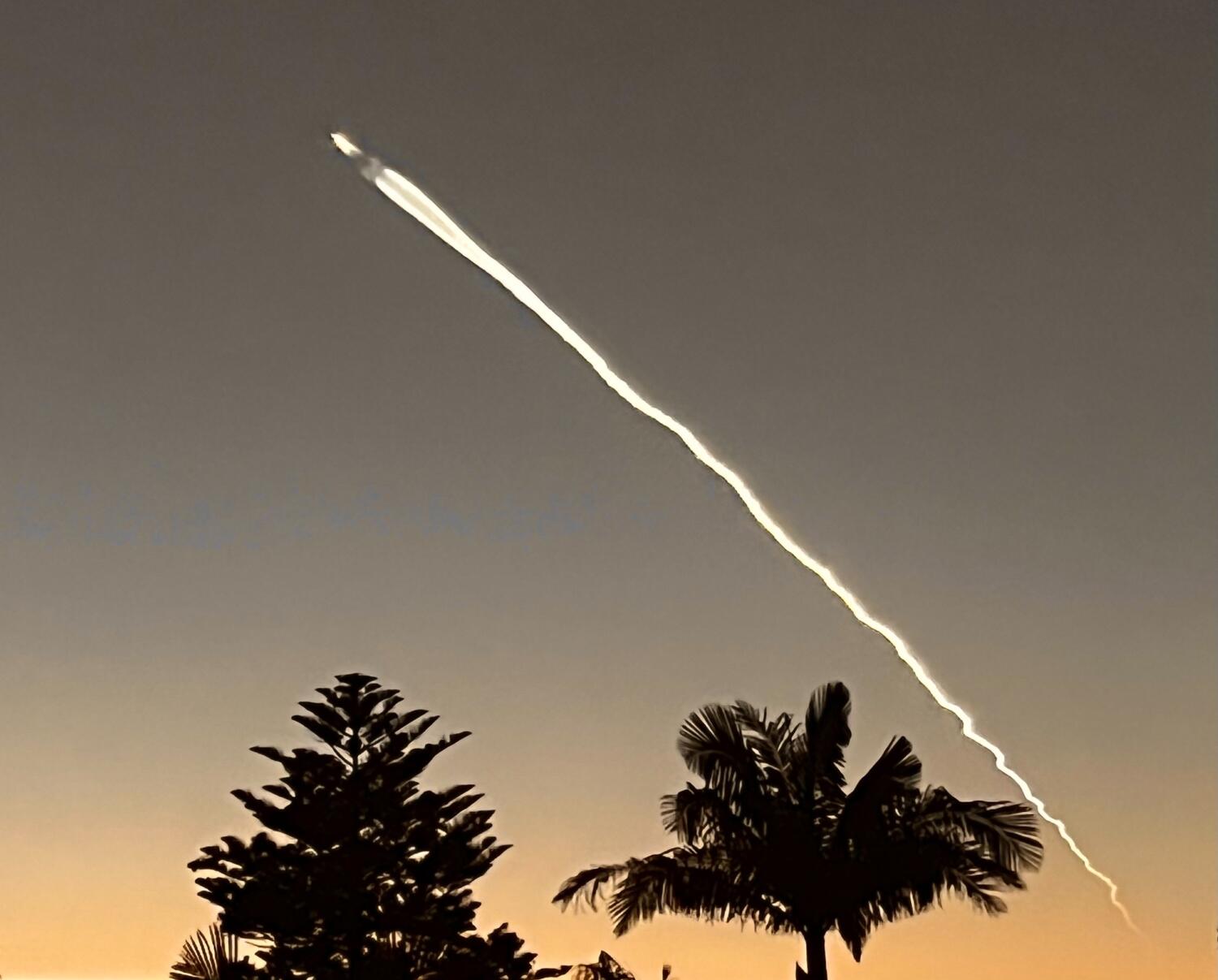 If you thought you saw a rocket fly through the Southern California sky Thursday night, chances are you witnessed the latest launch from Vandenberg Space Force Base.
The rocket, belonging to Texas-based rocket launch company Firefly Aerospace, took off at 7:27 p.m. as part of the latest mission for the United States Space Force.
Dubbed "Victus Nox," Latin for "conquer the night," the mission was intended to demonstrate how rapidly the United States could put a satellite into orbit in response to a possible national security threat, according to the Firefly Aerospace website.
The Firefly Alpha rocket was headed with its payload to low Earth orbit. It wasn't clear late Thursday whether the rocket had performed as planned.