Time is running out and we must commit to decisive action on decarbonising buildings at COP28, writes Amanda Williams.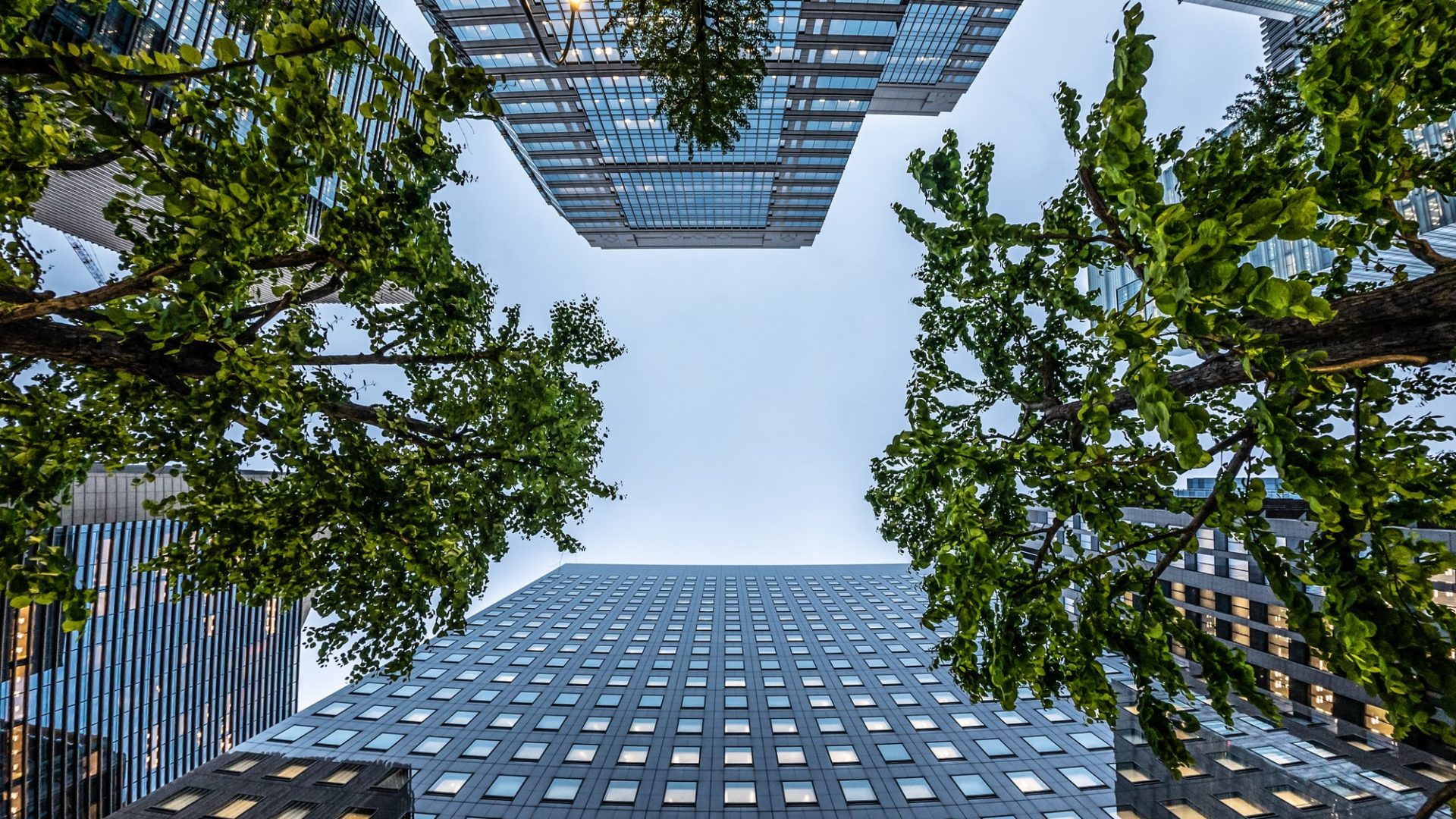 The first Global Stocktake – a comprehensive assessment of global progress against the Paris Agreement published in the autumn – made for grim reading. It made clear that we are not on track to meet the 1.5 deg C temperature goal of the Paris Climate Agreement and that "there is a rapidly closing window of opportunity to secure a liveable and sustainable future for all".
This stark message has echoed around us in a very tangible way in 2023, with highest temperature records broken and extreme weather events, heatwaves, bushfires, devastating floods, and record lows in polar sea ice, becoming a defining feature of the year.
The Global Stocktake unsurprisingly highlighted the importance of the built environment – noting that buildings account for 6% of global greenhouse gas emissions – and provided a call to action for the construction industry and other non-governmental actors.
Within that context, sustainability in the built environment will be firmly on the climate agenda at COP28, with the Multilevel Action, Urbanization, Built Environment and Transport Day on 6 December 2023 being a key session to watch. It will feature a built environment roundtable, a ministerial meeting on urbanisation and climate change, and sessions on nature-positive cities and urban water resilience.
Here are my top six issues and themes I hope will be on everyone's minds during these discussions.
Some 25 countries, including the UK, have so far signed up for a Buildings Breakthrough target which calls for near-zero emission and resilient buildings to be the new normal by 2030. I hope this community will be expanded, but the industry must be ready to rise to this challenge. Commitments need to address both new buildings and decarbonising existing stock.
I am concerned about the pace of action on embodied carbon. We must increase the urgency of addressing the carbon emissions of a building created by its materials: their extraction, transportation, construction, maintenance, replacement, and end-of-life treatment.
It is a complex topic and one of the challenges is around transparency and data sharing throughout the material and building lifecycle. But as buildings have become more energy efficient, embodied carbon accounts for a higher percentage of a new project's whole-life carbon footprint.
We need to adopt a standardised approach, and both a requirement to carry out embodied carbon assessments and limits for embodied carbon on some projects may be needed to accelerate this area of work. There will also be a need to address a knowledge gap.
Should development projects not come with a carbon budget, just like they come with a financial budget, which is scrutinised at every stage of the project? This would drive early consideration of carbon impact in decision-making, prevent opportunities from being missed, and inform a new understanding of value in projects, preventing sustainability features being 'value engineered' out. It baffles me that in the face of such a crisis, there is still often only one kind of number that really counts.
UN Sustainable Development Goal 17 – Partnerships for the Goals – highlights that we cannot solve the world's greatest challenges in isolation. So perhaps it is time to start valuing collaboration as highly as we value competition. This starts with collaboration across the value chain, which is the only way we can achieve the required reductions across the lifecycle of a building. Collaboration is, of course, also the presidential theme of our current president, Sandi Rhys Jones.
5. Climate risk, resilience, adaptation
The built environment sector must lead on resilience, placing adaptation at the forefront of how we design, build, maintain, and occupy buildings so they are fit for a future defined by the impact of climate change. This is not giving up on mitigation, which must continue to be front and centre, it is accepting that we must be ready for an uncertain future.
6. The climate crisis and the nature crisis are two sides of the same coin
According to the UK Green Building Council, hard infrastructure is the second largest driver of man-made pressure on biodiversity. The climate crisis and the nature crisis are deeply interconnected, and if we don't seek to solve them together, we risk solving neither. The built environment industry must carefully consider its role in protecting and restoring nature.
We cannot bury our heads in the sand or wait for all the solutions to be available to us. We need everyone in our industry to recognise that time is running out, and commit to strong and decisive action, so that the built environment can become resolutely part of the solution rather than part of the problem.
Amanda Williams is head of environmental sustainability at CIOB.
The post Six key construction issues to look out for at COP28 appeared first on Construction Management.